5 Sex Toys You Can Ride
A sex toy you can ride is one that will remain stationary without you needing to use your hands to maneuver it or keep it in place. They can be used in a variety of locations, too. So while sex dolls do fall into that category, there are a bevy of other rideable sex toys that aren't like that at all. There are simple options like suction cup dildos. If you're a lover of the cowgirl position, a riding sex machine could be your best option.
#1 Hands Free Auto Thrusting Masturbator Realistic Dildo Vibrator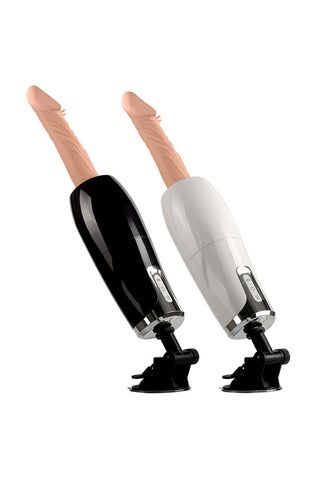 Want to just lay on your back (or front) and let your toy do the work? Then you'll love this automatic thrusting dildo sex machine. It's perfect for folks who love dildos, but don't love having to thrust on their own. And, thanks to its strong suction cup base, you can attach it to any firm surface (like the side of your tub or a shower wall). The machine has 5 different thrusting patterns and 5 different vibration patterns, offering a variety of different sensations every time you use it. And unlike other dildos, this one is angle-adjustable, so you can use it in just about any position you want.
#2 TPE Soft Crystal Jellies Realistic Dildo With Scrotum Bottom Base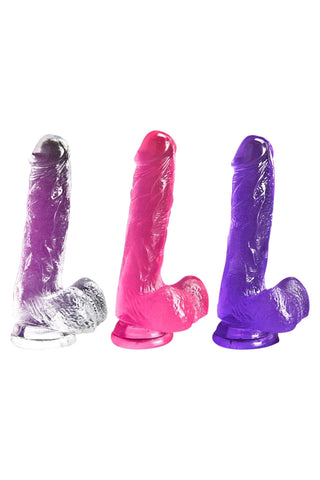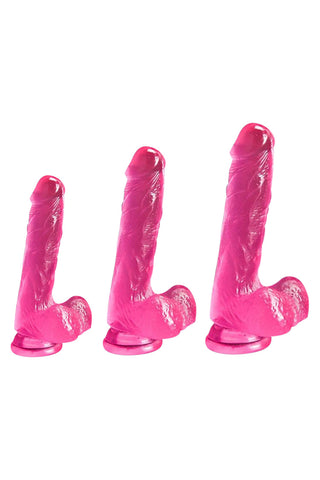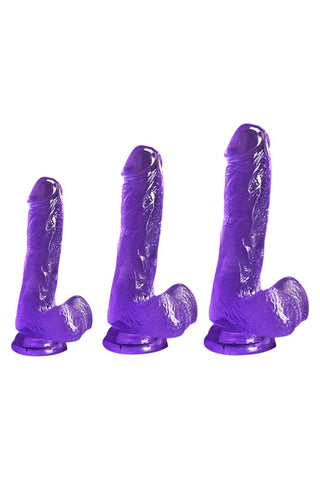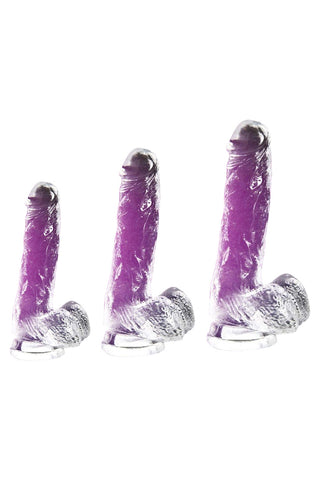 Sure, a dildo like this one is a sex toy standby. But its extra-strong suction cup is what makes it such a winner, which means it's rideable, too. Stick the realistic dildo jelly dong to any smooth surface, and you can ride it like you would a real penis. Made of a waterproof, jelly-like, TPE material, it offers S/M/L three size to choose. 4.13-5.7 inches of insertable length, 1.33-1.65 inches of dildo head diameter. It's a pretty basic version of a rideable sex toy, but hey: if it ain't broke, don't fix it.
#3 Realistic Vagina Pocket Pussy
If you have a penis, and you're sick of your typical handheld masturbation cup, the masturbator sex doll might be a better option. This doll provide access to its realistic looking (and feeling) vagina. The high grade TPE material feels like real skin and is completely waterproof, so you can use this toy anywhere you'd like. It's easy to clean and compatible with all non-silicone lubes, too, making it a fun way to upgrade your masturbation game.
#4 Ride Me Sex Doll Pussy and Tits Masturbator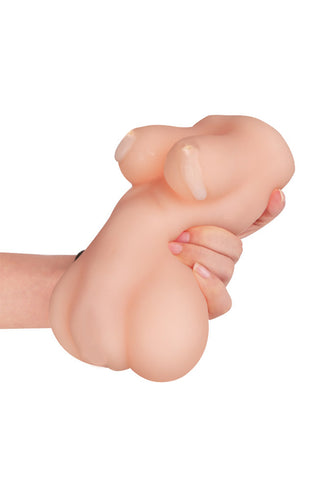 If you're more into a front-facing doll, the Ride Me Sex Doll is another option to consider. Along with a vagina and an anus that can both be penetrated, this doll comes with large, realistic-looking breasts that can be pushed together for some breast play, too. The anus and the vagina have two totally different textures with realistic details, while the entire thing is made of  fleshy, life-like TPE material. Just like the toy above, that means it's compatible with all non-silicone lubes.
#5 Love Arc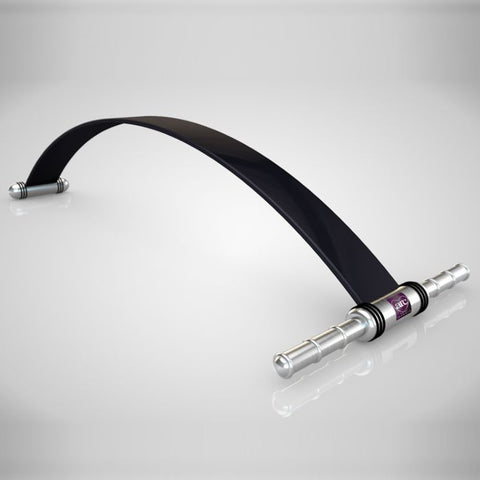 The Love Arc is what happens when you take sex furniture, fuck machines and toy holders and make them have a collective baby.
You can secure any suction cup dildos and Fleshlights to its solid aluminum frame.
This is a real blessing considering how hard it is to find the perfect surfaces for your suction cup toys to stick to. With the help of a few add-ons, any dildo with a base (realistic or not), powerful wands and restraints will work as well.
Once this is done, the Arc can be used in so many different ways that you'll probably never get bored of it. Heck, it would take a whole article just to go through all the options this great device has to offer.
In use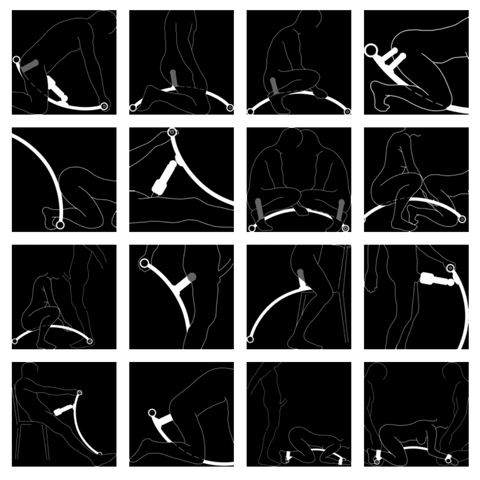 As you can see, there are tons of ways of using the Love Arc, but here are a few ideas to get you started:
You can rest it on its handles and enjoy riding your toys cowgirl. Or you could flip it around and use the handles to rock your dildos into yourself like it's some kind of man-powered fuck machine. Plus it'll give you all the muscles necessary to operate a handcar!
Prop it against a wall or with one end onto your bed and It'll make doggy style with a suction cup toy that much more comfortable. Since your legs will be able to get past the Arc, it'll improve your range of motions and feel more natural than if you used a suction cup directly off a wall.
And you don't have to only use one toy at a time.
Nothing stops you from strapping a butt plug, a dildo, and a Magic Wand onto your Love Arc and completely lose your mind.