What is bondage?
Definition - What does Bondage mean?
Bondage is a form of sex play in which one person restrains another for sexual pleasure. There are also people who practice self bondage during masturbation.
People enjoy bondage for many different reasons. They may do it because they want to please their partner, they like the feeling of being out of control of their own pleasure, or they like the idea of being "used," even if it's in a consensual manner.
Explains Bondage
The "B" in BDSM, bondage is about allowing another person to be in control of your pleasure. Some people believe that the delayed gratification involved in bondage and other BDSM activities can make for a more powerful orgasm. Bondage can involve anything from handcuffs, blindfolds and basic restraints, to ropes, gags, sex furniture, and even cages.
Bondage Sex Toys
Ready to start shopping for bondage toys? Here are a few recommendations to consider.
Under-The-Bed Restraint System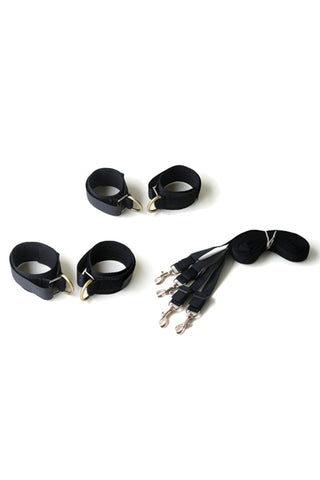 This is the perfect system for beginners because it is soft, very user-friendly and easy to install. It turns your bed into a versatile restraint system that can accommodate lots of different positions. Simply slide the straps under the bottom of your mattress either from top to bottom or side to side to customize your bondage play. Once the main straps are in place, sturdy nylon tethers connect to four snug, softly lined cuffs — one pair for the wrists and one for the ankles — holding the submissive securely in place. Good for beginners, and equally great for advanced users.
Classic Handcuffs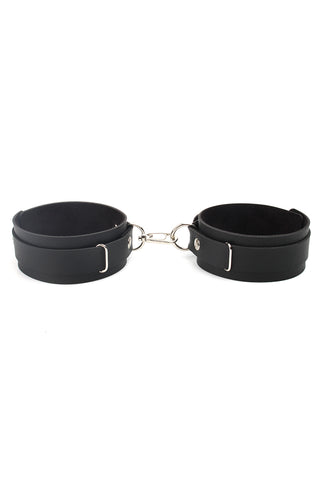 For couples who aren't quite ready to invest in a full bondage system, classic handcuffs are ideal for taking things slow. Couples can start with hands cuffed together. Or hands cuffed to the bed or chair. Or even hands cuffed to each other! Plus, this pair slips on and off without the need for a key, making them ideal for beginners.
Bondage Bar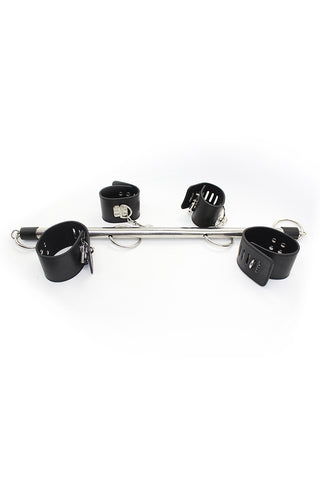 A bondage bar is a 17-inch spreader with attached cuffs, made to cuff the ankles and/or the wrists and bind them together. This product is recommended for intermediate bondage play as the positions are less comfortable. This bar can be used standing up or laying down for all kinds of sexual pleasure.
Ball Gag Training System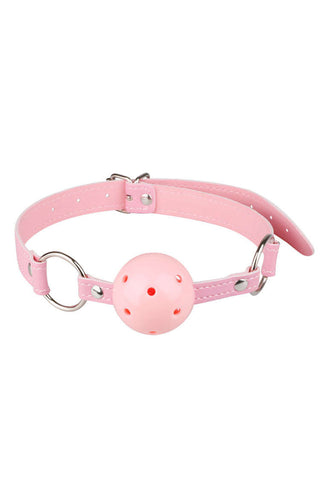 I recommend intermediate bondage players experiment with blindfolds and ball gags. This system comes with a blindfold and is great for learning your level of comfort when attempting ball gag play. The balls have small holes that allow the submissive to breathe freely, although his or her mouth is restricted by the gag.
 Door Jam Sex Sling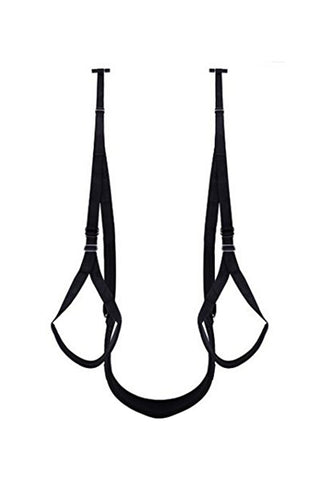 This is perfect for couples looking to try out suspended bondage. As the name implies, it conveniently attaches to most standard door jambs and has a soft, adjustable seat that pivots, allowing the dominant partner to position their hips just right. It provides leverage to almost any position with the support straps for hands and feet at the top and bottom.
Japanese Silk Love Rope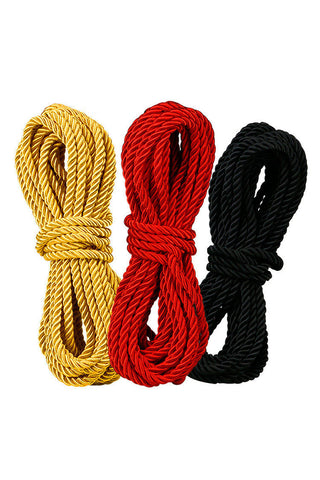 If you're going to experiment with the Japanese Karada form of bondage, you'll need soft, thick rope — and lots of it. Japanese Silk Love Rope is super soft yet inherently strong, easily and sturdily holding the most intricate of knot-work while gently, but very securely cradling the skin without chafing. Perfect for first-timers and bondage veterans, this product provides 32 feet of exceedingly soft rope and a detailed Japanese Rope Bondage guide to help get you started!