10 Best Sex Toys For Couples
A diamond ring sounds nice, but you know what sounds better? A cock ring.
It's mutually beneficial, a lot more affordable and doesn't require subtext about commitment.
In fact, the very act of using a sex toy with your partner can improve communication in the relationship. It's found over half of couples who purchase sex toys talk often about intimacy, compared to the 28 percent who do not. And what does effective communication lead to? Better sex and sexual confidence.
Of course, toys for couples aren't limited to vibrators, though they are quite popular and pretty great. There are plenty of clever, innovative sex toys designed specifically for couples. And to save you the trouble of trying out a bunch of duds, we share 10 favorite couples sex toys, ones that are safe, easy to use, and, of course, lots of fun.
#1 DIBE Remote Control Rechargeable Clitoral and G-Spot Vibrator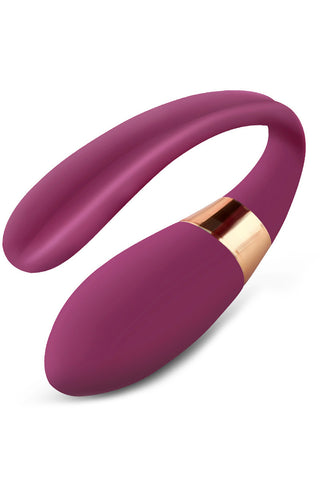 A common theme in these conversations surrounding sex toys was the Vibe being the one of the most popular items on the market right now. It's Good Vibes best-selling toy right now and it's specifically designed for couples to use together.
The C-shaped vibrator offers both internal and external stimulation, with the option to control remotely within 12 meters. Essentially, it means distance isn't a factor.
$46.99 at Thrillhug.com
#2 LETEN Rechargeable Wand Massager Vibrator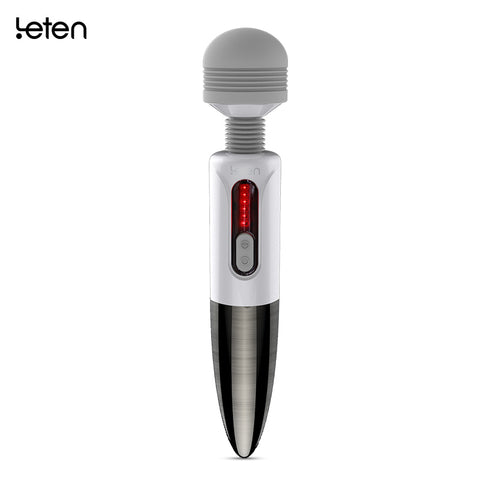 The Magic Wand was originally created to relieve tension and relax sore muscles, but quickly made its way down south and became recognized as a sex toy in the 1960s.
The Magic Wand has always been at the top of the heap, and while many think of it primarily as an excellent vibrator for solo play (and it is!), many couples also use it together.
The LETEN Wand Rechargeable improves on the classic model, featuring a variety of powerful, penetrating vibrations with multiple patterns and intensities to please men and women alike. Plus, it's cordless, so you can take the wand just about anywhere to relieve tension … wherever it may be.
$56 at Thrillhug.com
#3 LoveMoment Rechargeable Clitoral Vibrator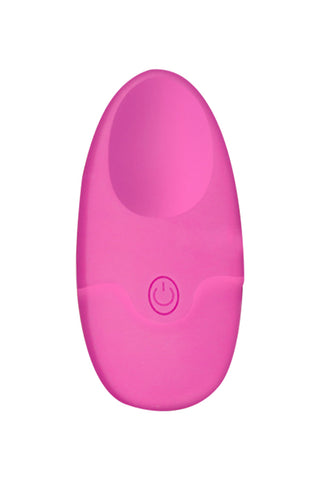 LoveMoment is perfect for using with a partner because it blends seamlessly into your touch, and feels like a hybrid of toy play and manual stimulation.
With the LoveMoment vibe, you become the sex toy.
$33.99 at Thrillhug.com
#4 2-in-1 Rechargeable Vibrating Cock Ring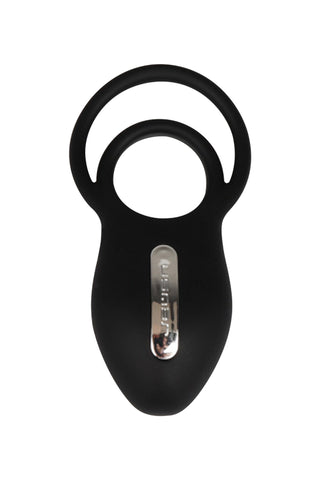 The Cock Ring is simple. Just slide the two stretchy rings over your package and activate the vibrations to simultaneously stimulate the clitoris and testes.
Cock rings are one of the first toys couples tend to try. They can help boost size, hardness and stamina through reduction of bloodflow out of the penis, and the added vibrations stimulate your partner during sex. The best positions for cock rings have freedom of movement, but you and your partner's bodies can be pressed close together so you can adjust the level of contact you have with the vibrations.
$25.99 at Thrillhug.com
#5 LETEN Rechargeable Remote Control Strapless Strap-on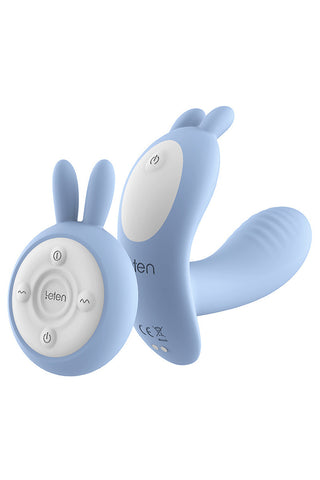 A strapless strap-on? How can it be?! Well it's actually quite simple. The LETEN Strapless Strap-On Dildo Vibrator utilizes the wearer's Kegel muscles by inserting the shorter of two shafts. Then, adjust it to find the best fit and angle that works for both partners, and explore the full range of vibration speeds and patterns to benefit from shared arousal.
Strap ons are great for switching up sexual dynamics with pretty much anyone and a partner. A strapless strap-on you get a greater sense of closeness because no straps get in the way. These are also suitable for someone with a vagina looking to penetrate their partner.
$60.99 at Thrillhug.com
#6 Baile Double-Ended Crystal TPR Jelly Realistic Dildo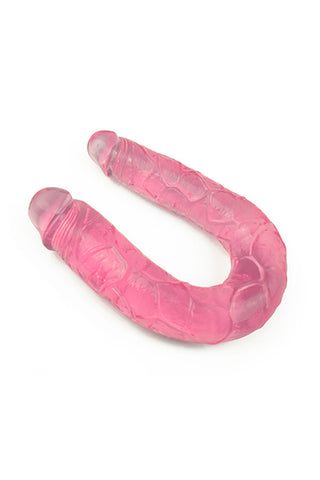 Affordable and effective, the Baile double-ended dildo features 11.5/17.5 inches of veined shaft and two heads will give you (and your partner) a deliciously deep and satisfying filling, time and time again.
Double dildos are great for couples that have always wanted to try pegging play or enjoy double penetration. The main challenges with double dildos are striking the right balance and position, so experiment to find out what works uniquely for you and your partner. Some easy ways to start are kneeling all fours and backing on to each end of the double dildo (one at a time!).
$14.99/$19.99 at Thrillhug.com
#7 EasyLive MarryⅡ Whisper-Quiet Bendable Intelligent Vibrator Blue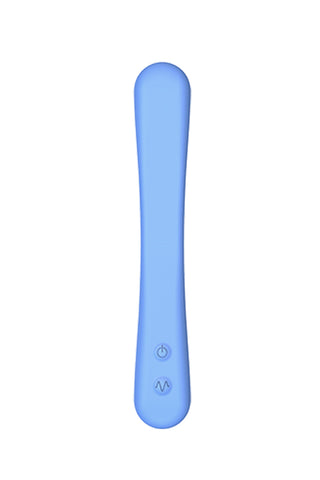 The EasyLive MarryⅡ G-Spot Vibrator can be twisted, turned and molded however you want, making it an ideal couples vibrator.
The flexible body of the vibe is ideally suited for G-Spot, clitoral or overall external stimulation with 5 speeds and patterns. This new release features powered by magnetic charging, a stronger motor and a single button for changing modes."
The toy can also be wrapped around the shaft and used as a makeshift cock ring. Get creative with it!
$45 at Thrillhug.com
#8 Inflatable Position Pillow bundle with Blindfold Handcuffs Gag and Harness Bra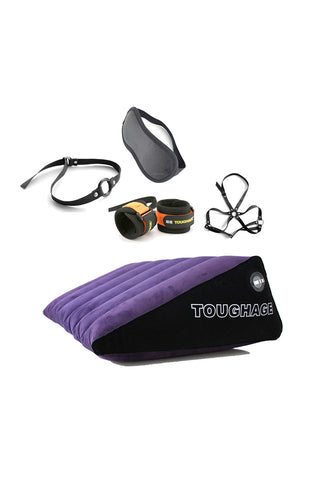 Introducing a blindfold and handcuffs into sex is a painless way to ease yourself or a reluctant partner into sex toys. The excitement and suspense of relinquishing control to your partner and surrendering to their sexual whims can be extremely arousing.
The pillow offers extra height for ease of entry, which makes a man's penis feel larger as it can penetrate more deeply. The wedge's design helps hit the G-spot or the prostate for feel-good effective sex. The pillow is also great for female masturbation, offering the best angle for more effective use of all toys for solo orgasms. When the fun's over, just remove the cover – it's washable for easy cleanup.
$60.95 at Thrillhug.com
#9 Vagina Exercise Ben Wa Balls Set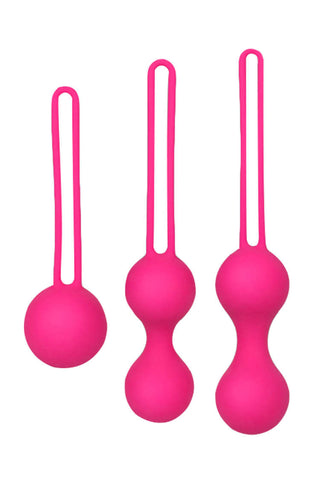 This one may seem like it's just for the ladies, but we consider it more of a male-female win-win. Kegel balls work to strengthen the vaginal muscles of the pelvic floor, creating tighter muscles and more control that both women and their partners will notice in the bedroom. Kegel balls can also be incorporated into foreplay and sex, and can be inserted for up to 6 hours.
Kegel balls also help improve bladder control and post-partum recovery — a fact that may help to sway your partner into giving them a try. (You're welcome.)
$28.95 at Thrillhug.com
#10 Black Silicone Anal Plug 3pc Set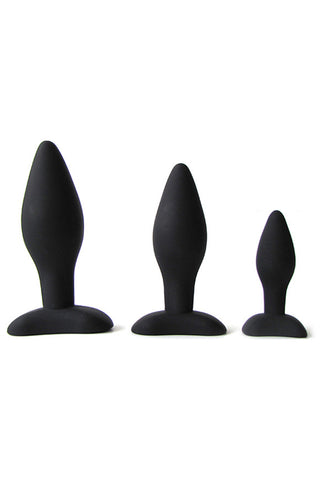 This kit is ideal for beginners because it includes three plug sizes that allow you to start smaller and then explore plugs of increasing size. These plugs are designed with narrow tips that gradually widen for easy insertion.
They can help to prepare for anal sex, be used to achieve double penetration or even used in masturbation to stimulate anal nerve endings. However you choose to use them, be sure to pair the Black Silicone Anal Plug 3pc Set with plenty of lube.
$21.99 at Thrillhug.com