Best Sex Toys For Gay Couples 2020
Are you wanting to spice up your sex life? You're in luck - we've pulled together a list of some of the best sex toys for gay couples.
If you've been struggling lately and need an extra push, we've got you covered. Read below to find our preferred sex toys that will help you turn into a sexual beast in the bedroom, or the kitchen; or the living-room; or in the park; or… oh, you get the gist.
Go for anal beads
Anal beads are a type of sex toys that everyone loves. They stimulate the anus wonderfully, tease it delicately and cause an incredible sensation that will surely take you (and your partner) towards a toe-curling orgasm. Choose beads that are made of great-quality silicone; if it's possible to go for a kind with a vibrating bullet – that'll increase the pleasure even more!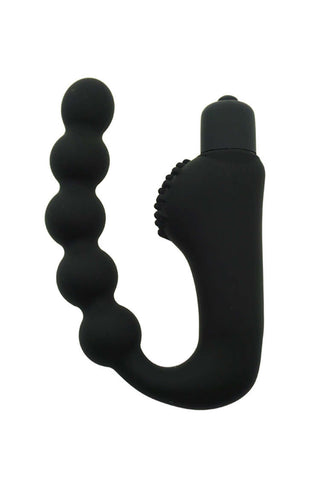 A cock ring
Cock rings are a fantastic way to stay on edge longer and test your sexual limits. They work perfectly for either a solo play or with your partner, especially if you choose one of those brands of cock rings with a stretchy silicone added (these give an extra thrill as the silicone gently rubs across the perineum).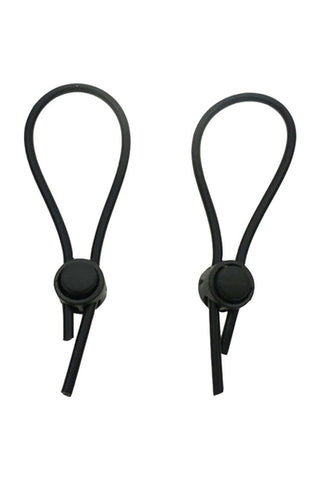 Get a dildo
We are firm believers in the powers of a dildo and do think that EVERYBODY should own one. Dildos intended for anal use are best if made of silicone, metal or glass as they are very easy to disinfect and are non-porous. As for the inches… you know your taste best, so choose accordingly. Any quality adult store will offer a range of ace dildos, so make it a fun day with your partner and browse for your preferred girth and length.
Get a prostate massager
These kinds of anal toys are our favorite by far! Although they do look too simple to give you any mind-blowing pleasure, these toys ensure such amazing anal, prostate, and perineum stimulation (all at the same time) that you'll go nuts! We strongly recommend you give them a try.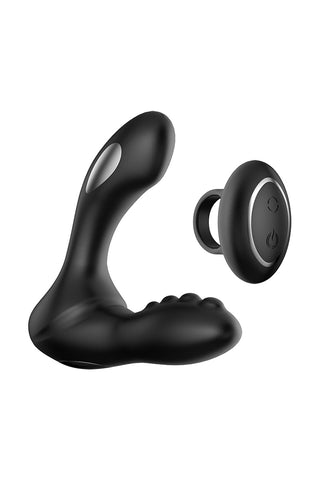 This remote-controlled prostate massager is a perfect sensual toy for gay couples
If a sensual massage sounds right up your street, and you don't mind splashing out for a top-of-the-range gadget, then the Libo Prostate Massager is perfect for you.
Gay couples will love this new curved toy, which vibrates according to whoever has the remote and has two ends - one for the anus and another to tease the perineum.
The toy is completely waterproof, so you can take it into the bath, shower or wherever suits you.
USB charged - this tool packs a punch, which is just as well as it has eight different vibration settings.
Penis sleeves for gay sex
This flexible tube is used to enhance masturbation by enclosing the penis. Depending on your preferences, you may choose masturbation sleeves with or without texture; texture is intended to increase pleasure and sensation. Our favorite masturbation sleeves are made of silicone, plastic and thermoplastic elastomers (TPE).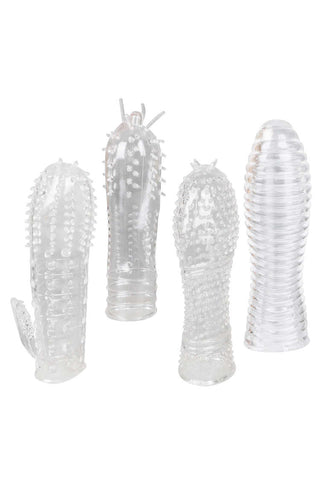 Textured penis sleeves add an element of surprise to a gay relationship
Penis sleeves add extra girth, texture and length to yours or your partner's manhood - and they're a budget-friendly option.
These sleeves are worth the money and promise to drive your partner crazy.
The different textures will add an element of surprise until the very first thrust.
Sex Machine
With a girthy realistic design, this is a great addition to any toy collection. What makes it better than your standard run of the mill sex toys is how it is mounted on a thruster and has the ability to vibrate. With seven vibrating settings, this toy can offer the versatility that another traditional toy simply cannot. The thruster has seven thrusting speeds to really itch that itch inside your hole. The thruster can be used one of two ways, one a suction cup and situated in a place of your choosing or removing the suction cup and holding it with your hands.
Naturally it would be a bit of a chore to hold the Thrusting Vibrator for so long, giving your man a second chance to redeem himself and angle it just right in your ass. As this is a rechargeable toy with no wires, this is a great toy for both of you to enjoy. And who knows, maybe when your man sees you enjoying yourself so much, he will want to join in. Stranger things have happened!
Enjoyed our roundup of the best gay sex toys? Find more great recommendations on the Thrillhug homepage.