Beginner's Guide to Electrosex & Electro Sex Toys
Sexual practices can get crazy and adding electricity into the mix can reasonably imply that it'll get crazier. Possibly a little painful, too. Electro-stimulation consists of stimulating your genitals with electricity, or, to paint the picture more clearly, it's the practice where people attach electrodes to their genitals and hit the on switch.
The truth is that Electro sex is not as crazy as all that. It can be, but there are also a wide range of sex toys that are able to provide electric stimulation, including vibrators, butt plugs and dildos.
What is electrosex?
Electrosex or erotic electro stimulation is when you use electric pulses, delivered through special equipment, to stimulate the nerve endings on either yourself or a partner. As the human body contains a lot of water, it's an excellent conductor of these electric pulses and the sensations felt range from mild and teasing to breathtakingly thrilling.
What does it feel like?
Using the electric pulses delivered through electrosex pads and other electrosex toys is barely felt on the very lowest levels, moving up to a tingle so mild that it's a tickle over the skin. Some have compared it to when a feather is brushed lightly over the body, which as you can imagine is a very sensual and erotic feeling. This sensual feeling is a delicious component of couples' foreplay and can be enjoyed during sex, too.
On higher levels the light tickle becomes a definite tingle, as the pulses interact with the muscle below the skin. The strongest settings are usually worked up to over time, and are particularly favoured by those using electrosex equipment as part of Dominant and submissive roleplay or other BDSM session.
Are Electro Sex Toys Safe?
Yes, electro sex toys are made to be safe to use, as long as you are using them correctly.
The current they transmit does not penetrate very deep into the body.
Instead, the current travels near the skin's surface, so you definitely feel it.
It feels kind of like receiving a static shock, except that instead of one quick shock, you get a continuous stream of shocks. It's exciting!
Who can use electrosex toys?
If you're generally fit and healthy, you can enjoy electrosex. The only exceptions are those who have heart problems or conditions, people who have epilepsy and women who are pregnant.
Are there any risks?
If you heed a few simple and sensible dos and don'ts, there is very minimal risk associated with using electrosex toys.
Do
Use a conductive gel for external equipment (note: electrosex pads include this gel along the back).
Use a water based lubricant with internal electrosex toys.
Apply electro pads or insert electrosex toys only with the power off.
Start at the very lowest current setting and work your way up slowly.
Clean your electrosex toys after each session using an anti bacterial sex toy cleaner. Only use them again once they are completely dry.
Make sure that your partner is completely at ease before you begin using electrosex equipment with them; setting a safeword before you begin (especially for BDSM style roleplay) will give you both added reassurance.
Don't
Use electrosex toys if you have any heart conditions or problems.
Use electrosex toys if you're pregnant or have epilepsy.
Use electrosex toys or form a connection above waist level (the current may pass through the heart).
Insert or apply electrosex pads or toys with the power switched on.
Use electrosex equipment in or near water.
Use electrosex equipment on broken or inflamed skin.
What are Safety Precautions for Playing With Electric Shock?
The first thing to know about playing safely with toys that transmit electricity is that you should never use them on someone (including yourself) who has a pacemaker or known heart problems. You also shouldn't use one on a person with electrically-operated medical implants, such as an insulin pump.
Other than that, you'll generally want to stay away from any problem areas or places with non-electronic medical implants, like knee replacements and anyone is the EYES.
As with most activities that carry some degree of risk, you should not apply electro sex toys to someone who is pregnant.
The biggest risk of playing with these wands or other toys of this kind is the possibility of a ground fault happening. That occurs when household current comes through the toy.
This usually only happens if the toy gets wet and the circuits short out (remember, water and electricity do not play well together) or you have an improperly wired electrical line in the building.
To prevent the risk of dangerous electric shock from a ground fault:
Never play around conductive fluids, like water, beverages, or large quantities of body fluids (small amounts of saliva, sweat, or vaginal secretions are safe).
Don't combine electro play with watersports (i.e., urine play).
Use a GFCI (ground-fault circuit interrupter) unit every time you use electric toys that plug into an outlet; it acts as a portable breaker that will shut off power from the outlet before it reaches the wand in the event of a ground fault.
OR Use a rechargeable electro stimulation device that does not require being plugged into an outlet during use.
You can get a GFCI unit at most hardware stores.
Additionally, you'll want to stay away from other electronic devices while playing with electro toys. There is a potential for the devices to damage each other.
What do I need to get started?
In this article, I will recommend 3 electro sex toys for men and 3 for women. Are you ready? Let's go.
Electro Shock Penis Ring Penis Sleeve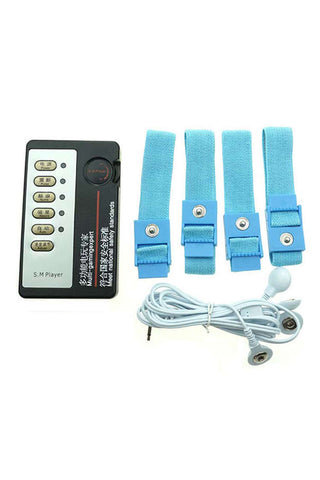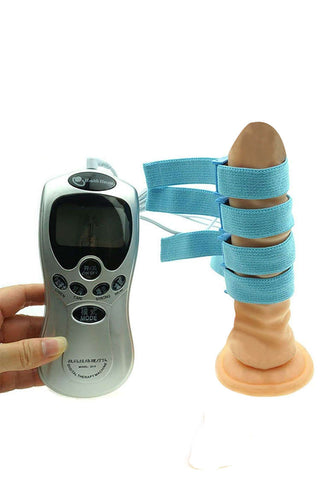 Electro Shock Chastity Cage Penis Sleeve Sex Toys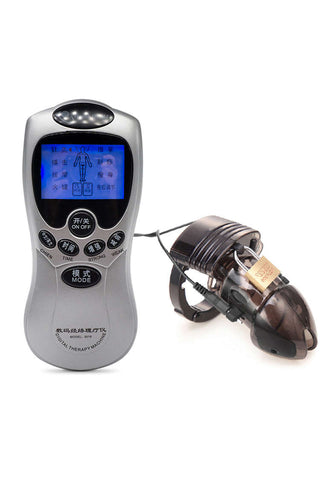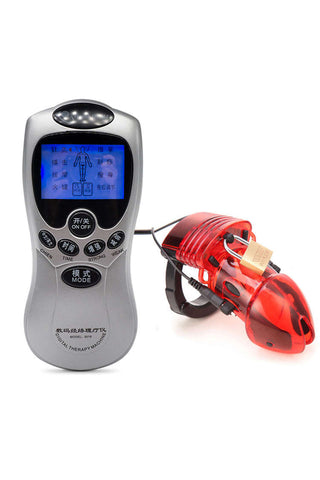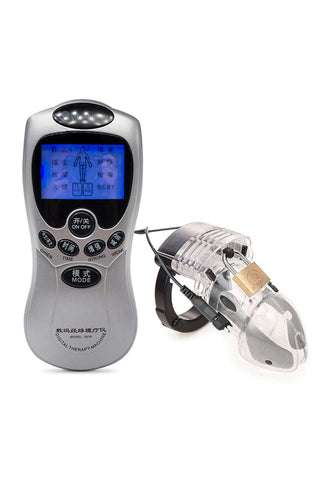 Electro Shock Scrotum Cage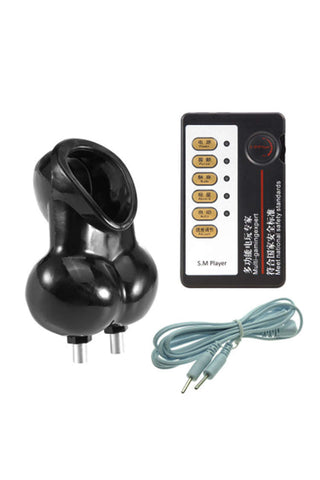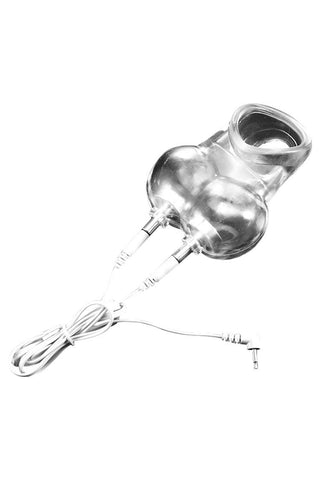 Leten Vibrating Breast Massage Stimulator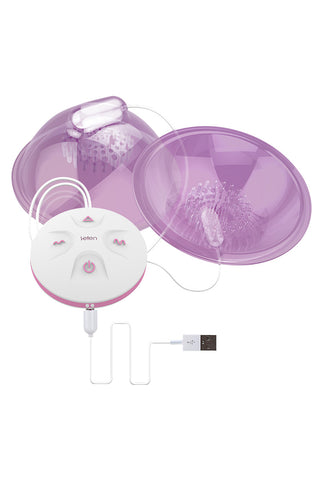 Electro Shock Nipple Pump Nipple Sucker Breast Enlargement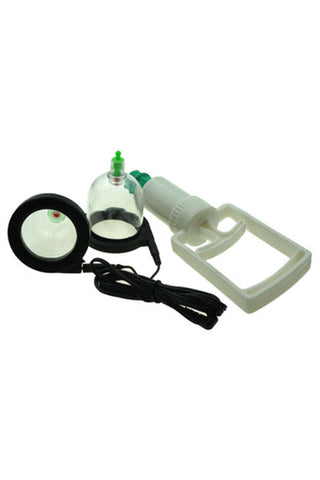 Nipple Clamps And Massage Pads Breast Electric Shock Stimulator