How To Choose Lingerie For Your Body Type
When it comes to women's bodies, there are an endless array of shapes and sizes, that make each woman beautifully unique. Over time, however, the varying proportions of the body have come to be arranged into five key categories. These include the apple, the rectangle, the triangle, inverted triangle, and the hourglass. If you've never heard this strange collection of words used before to describe women's bodies, don't distress. They simply refer to the comparative proportions of a woman's shoulders, waist and hips, regardless of her weight. Knowing which category you fall into can be an invaluable secret weapon when it comes to selecting lingerie, of which there is an equally vast amount of options.
Body Types
Pull out your geometry books because its time to learn about hourglass, triangle, rectangle, inverted triangle and apple-shaped figures.
Hourglass
Like the sand-filled hourglass from which the name derives, this body type is distinguished by shoulders that align in width with the hips and a narrow waist that tapers inwards. While hourglass figures will look beautiful in any of the lingerie styles, a teddy, corset or garter belt will really turn up the heat by emphasizing narrow waists. Thongs, matching sets and v-cut panties also sit stunningly on hourglass figures.
Triangle
Triangle shaped ladies often possess J-Lo style coveted curves. The characteristic feature of this shape is hips that are wider than the chest and shoulders. If you're looking to draw attention to your hips, a teddy, matching set, thong, brassiere or v-cut panties will all do the trick. If, however, you're looking to balance out your figure, you will need to select lingerie that draws attention upwards. Garments such as a corset, bustier, push up bra or lacey babydoll will all achieve this.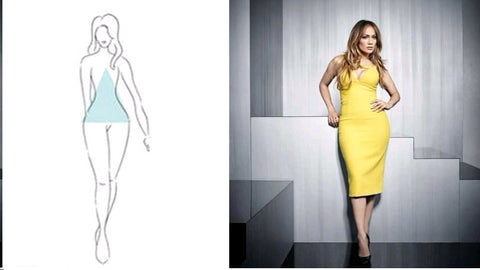 Rectangle
Also known as the column, the rectangular shape is an athletic figure that is similar to the hourglass figure, without the distinctly tapered in waist. Shoulders and hips will align to form a sleek rectangular figure. Stunning starlets such as Cameron Diaz and Kaley Cuoco are classic rectangles. Women with this body shape should strive for lingerie that brings definition to the waist, such as flirty camisoles, corsets and bustiers. Additionally, frills, ruffles or lacey details on the bust will flatter rectangular bodies, while fabrics such as satin and silk will cling to the figure to create more shape.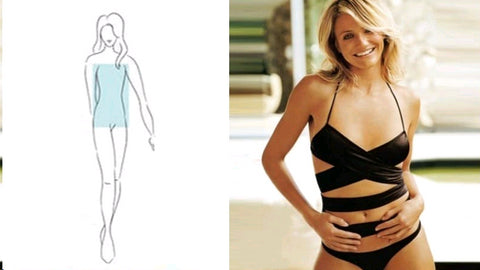 Inverted Triangle
Take the triangle and flip it upside down with broad shoulders, a large bust and a narrow waist and hips and you have an inverted triangle. When it comes to lingerie, the teddy is your secret weapon. This piece will slim your shoulders and elongate the body while appearing sexy and confident. Keep your bras simple and sleek while selecting panties with ruffles and frills to balance your shape. A classic negligee or kimono will also elongate inverted triangle figures.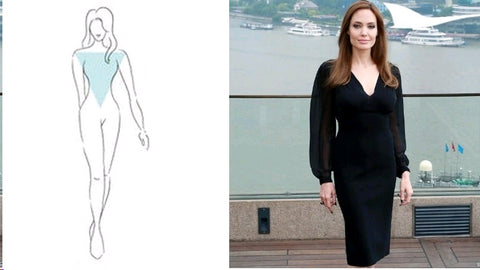 Apple
Curvaceous ladies with wide hips and a large bust similar to the beautiful, seductive model Ashley Graham, fall under the apple body shape. With curves in all the right places, your lingerie can enhance all your favourite parts of your body. Shapewear will help to enhance your curves and create a smooth, sexy silhouette while a babydoll dress or chemise will draw attention to your bust and long legs. A sexy matching set will balance out the figure by drawing attention to the body as a whole, rather than focusing on any specific part.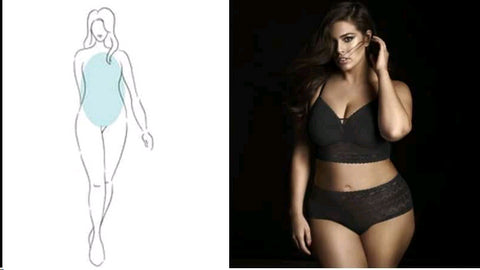 Different Types of Lingerie
Garter Belt
A garter belt looks complicated, but it's not. It is something you need to try at least once in your life. It comes with a corset or lace bra and a panty with four straps that hold up the stockings. You can wear it under skirts or dresses. The socks sit snugly on your feet. A garter belt is a great starter for anyone just dipping their toes in the world of lingerie.
2.Camisole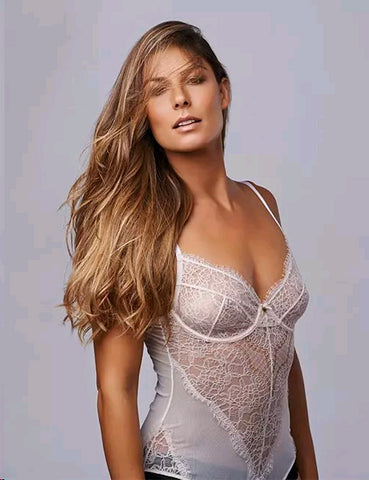 Camisoles are practical and functional, but they don't have to be boring. A fully laced cami with a matching panty takes your intimate game to the next level. Wear it under shirts when you go out or tease your partner with it at night. Either way, it's a must-have in every woman's wardrobe.
3.Matching Set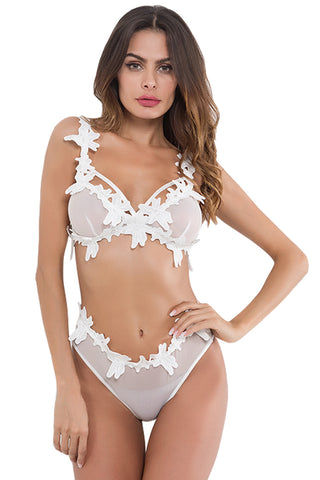 A few good matching sets are an essential in every woman's wardrobe. There's something incredibly sensual about matching sets that lifts your mood instantly. They are heavy on the pocket but worth the money.
4.Corset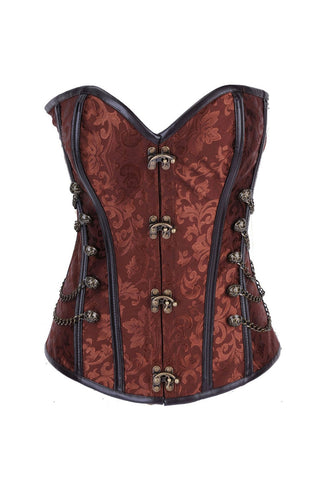 Corsets reduce the size of your waist and camouflage any unwanted bulges. The lace ties enhance your figure and give it definition. Wear a corset like a regular top or cover it up with a sheer or transparent dress that does not take away the look completely but hides it just enough.
2.Bustier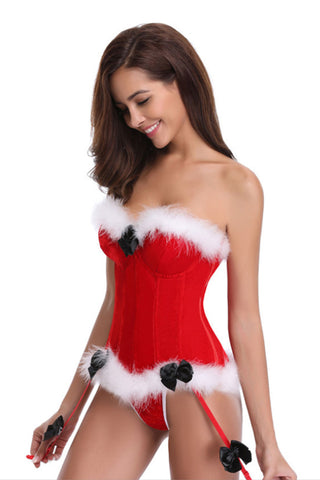 A bustier is not very different from the corset, except that it focuses on lifting your bust. It works like a push-up bra and makes your breasts look well-rounded. The hook and eye closures sharpen the shape further.
6.Teddy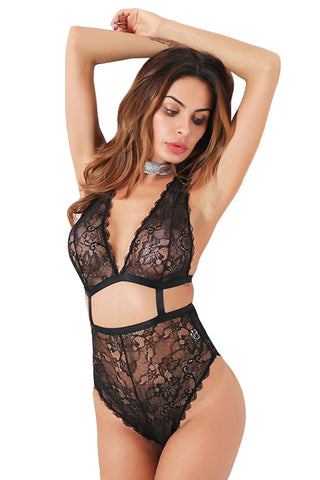 A teddy looks like a swimsuit. It is a pleasurable fusion of a cami (or a bra) and a panty. You get them in a two-piece design made with fabrics like lace, satin, lycra, and leather. They are (usually) not padded but have enough underwire support.
7.Nightgown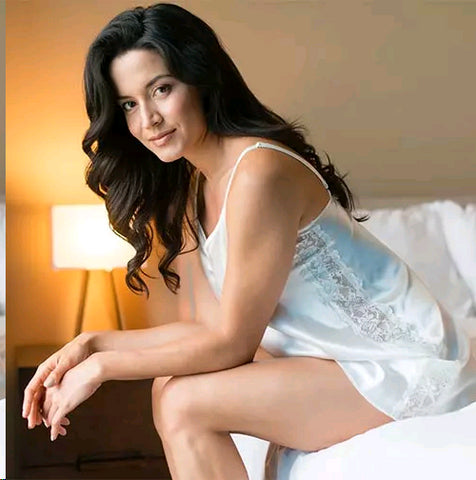 Nightwear needs to be soft and soothing and also sensual. Up your game with gratifying lingerie. A satin gown is incredibly comfortable for sleeping and otherwise too. You can choose to wear short nightgowns or full-length ones with two- or three-piece sets under them. Your choices are endless.
8.Negligee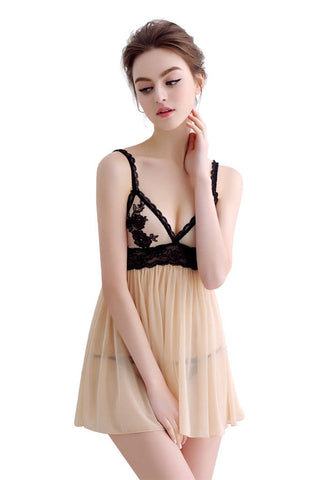 It stays true to its name and is a total knock-out. If you're trying to shop for lingerie and not sure what might impress him, a negligee is your answer. It is sexy, feather-light, and sits smoothly on your skin.
9.Babydoll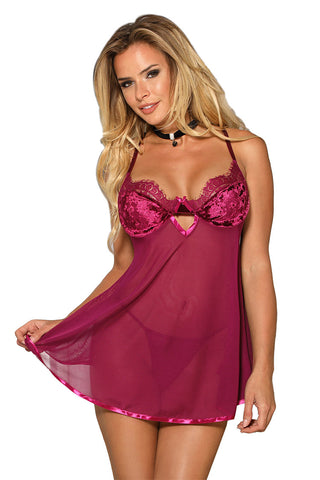 Floaty babydoll dresses are great for women with inverted triangle body shapes – namely, women with broad shoulders and comparatively small waists. The soft straps of this piece will flatter your shoulders, while the flouncing skirt will create balance in your lower half. This delicate dress also looks amazing on curvier women.
10.Chemise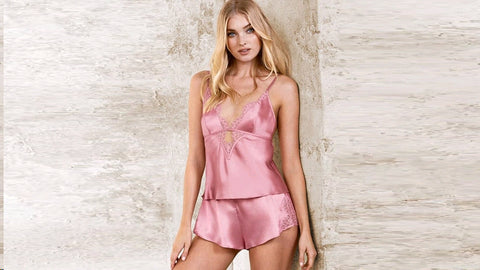 Show off your legs with a gorgeous silky camisole that is both highly alluring and a dream to sleep in. Featuring a matching set of a dainty silk top and matching shorts, the camisole is great for balmy summer nights and sleeppvers.
11.Body Stocking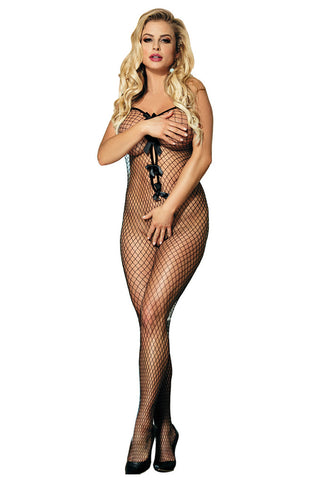 This one-piece, super tight garment reaches from the tips of the toes, up the legs, across the torso to the neck. A statement-making piece, the bodystocking is often made of sheer fabric, delicate lace or bold fishnet. Although it covers the entire body, it is a revealing garment that is often worn beneath other, similarly bold clothing.
12.Bodysuit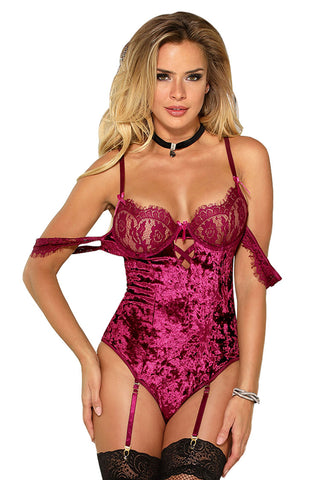 Similar to teddies and rompers, the bodysuit is an item of lingerie that acts as a one-piece. This means that the bralette style top and bottom half of the garment are connected. Generally, if it's short and lacey it could be referred to as a teddy. If it looks more like a playsuit for the bedroom, then it is a romper. As a result, like its counterparts, this piece is available in a range of cuts to flatter all bodies. In particular, it is highly complementary for women with a rectangle and inverted triangle figures.
13.Slip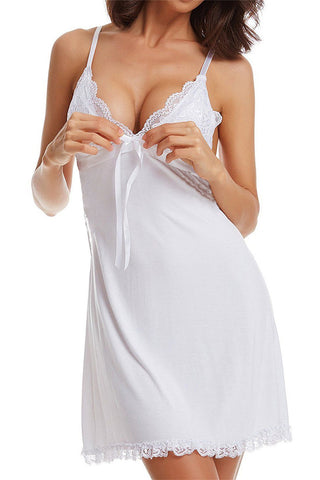 In recent years, the elegant slip has made its way out of the bedroom and onto the streets, as this piece has become a fashionable everyday item. Traditionally, however, this sexy 'slip-on' dress was intended to be worn behind closed doors. Typically made of satin or silk, this piece of lingerie is especially flattering for women with broader shoulders and smaller waists as it will balance out the figure. It will also complement women with rectangle and hourglass figures.
14.Romper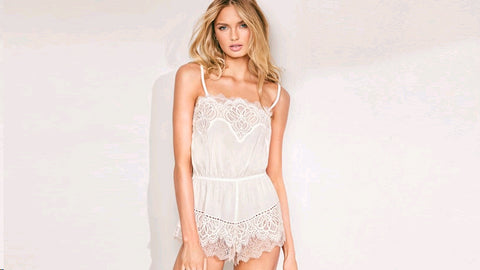 As lingerie's equivalent of the playsuit, the roper is a fun and youthful garment. The typically high cut will draw attention to the legs, while the one-piece shape will emphasize beautiful curves. If you're more of a lithe, learn rectangle, however, this style can still work for you. Look for rompers with details in the area you wish to accentuate, whether that be delicate lace around the waist or fun frills across the chest.
15.Kimono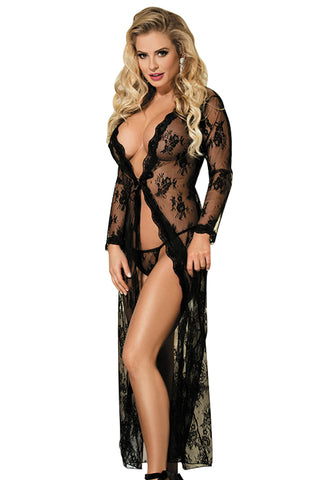 A traditional Japanese garment, the kimono is a stunning addition to your favourite lingerie set and a sophisticated upgrade from your old, fluffy dressing gown. Featuring long sleeves and a hemline that sashays across the floor, the kimono is a sensual, lightweight and beautiful piece.
Tips on Selecting Sexy Lingerie
The majority of women can wear red, white and black. This is why almost all sexy lingerie comes in these three colors. Blondes look beautiful in pastels; brunettes need the stronger colors like sapphire blue or emerald green, while fiery redheads look fantastic in green, blues and earth tones. Satin, lace, silk, leather, PVC, sheer mesh and velvet are just a few of the many materials available. Remember that a sheer material is always going to be more revealing.
Sexy Lingerie and Your Body Type
If you have:
Small breasts
Choose lingerie that shows off your bottom or legs to distract from your breast size. If you are thin try stockings and garters they do a good job of lowering the eye to the legs. You want to bring the eyes to the area of your body that you feel comfortable with.
Large or Droopy Breasts
Styles in plus size lingerie with under wire or halter tops can help lift and enhance cleavage. Spandex and Lycra stretch materials will allow you to adjust your breasts and minimize them some what with a smooth look.
Large Bottom or Hips
If you got plus size boobs show them off! A long loose gown with a sheer top would be perfect for this. Avoid fitted waist styles; go for items that are straighter cut. Remember, you want that fabric to skim, drape or flow gracefully around your hips, not bind, pull or wrinkle in the wrong places.  If you do not want to draw attention to this area, consider staying away from Lingerie pieces such as Bustiers and Waist Cinchers because these garments are tight fitted and could accentuate this area.
Belly
Keep styles loose in the waist. Use fancy thongs, panties, or bras to bring eyes to more favorable areas.  Remember, you want that fabric to skim, drape or flow and not to bind, pull or wrinkle in the wrong places.
Short
Gowns with slits in the leg area will give you a taller illusion. Short baby dolls can also give you a leggy look. Short is not a bad thing. Select styles that are proportioned for your height. Do not choose lingerie that is too long either in length or on the rise. If your height or proportion is a sizing problem, check out stores for petites. If all else fails, finding an experienced seamstress is invaluable.
Tall
Find styles that are vertically striped or cut. Tops or skirts that tie around the waist. White is a good color for you. The main thing to keep in mind about your height is to not select something that is supposed to be long but looks too short. A long, flowing sheer robe that is supposed to be roughly floor length but actually hits well above your ankles just doesn't work. It's better to opt for styles that are cut to be short and highlight your long, beautiful legs.
Robes
Sheer robes can give you a sense of security in sexy womens lingerie.  Robes have the amazing ability to make you feel like you have covered all of your flaws. Get a beautiful, sexy robe and it could dress up any bra and panty set and make you look and feel like a million bucks.
Body Shape
If your body shape is a Pear or Triangle: A Pear shape is smaller on top then tapers out. This does not mean small busted. This means women who have a small upper body build. Try something a little loose fitting on the top – but not too loose.
If you are a Pear or Triangle with small breasts and are sensitive about this area, choose something that does not emphasize this part of the body.  A sexy baby doll may be a good choice. If you want to add some cleavage tries something Padded or Push-up Padded
If your body shape is an Up-side Down Pear or Inverted Triangle: This body type has wider shoulders and smaller hips. This usually means a muscular or bigger upper body build. Women today work hard to have muscle tone and wear it well. If they want to If you want frills, try to look for something to wrap around the hips. You may want to add an accessory like a wrap, robe, kimono, or a feather boa.
If your body shape is an Hour Glass: This body type is equally proportioned on both the top and bottom with a smaller waist. Almost everything worked well for this body type
What Not to Wear
Beautiful lingerie and indulging yourself go together. Keeping your lingerie in good condition and properly cared for will extend its use and will help you feel comfortable and sexy. Even though most of the lingerie we wear is not seen, it still has a big affect on the way we look and the way our clothes fit. Looking fantastic makes you feel beautiful. Here are a few hints:
Make sure your lingerie isn't worn, ripped or the wrong size.
Thongs and G Strings worn under tight fitting skirts and pants will prevent panty lines from showing.
Legs look sexy and slimmer in black nylons.
Light colors make your legs appear heavier.
A one-piece body suit does a great job of hiding any bulges and makes you look slimmer.
Always, and this can't be stressed enough, wear a bra that fits correctly.