Top 5 Best Long Distance Sex Toys for Lovers
Intimacy is important to the majority of couples. For long distance relationships it can be one of the most difficult parts.
Thankfully Long distance sex toys have arrived!
Long-distance sex toys can help you greatly when you're apart from each other. No longer do you have to limit yourself to just your hands and imagination, phone sex and cybersex. Now, you can interact, tease, and even stimulate each other and this can be done no matter how far apart you are. You can even do so while being in separate rooms.
#1 Max 2 & Nora by Lovense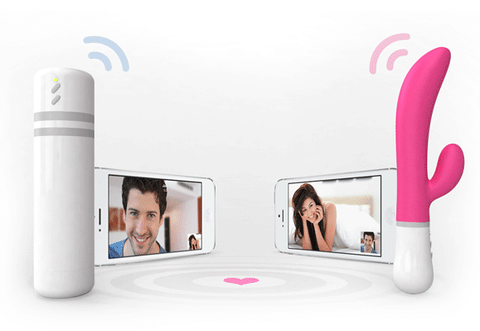 To use them intimately together, both toys connect via bluetooth to the Lovense Remote app on either your iOS, Android, PC or Mac devices. You can also message or video call through the app or use another service like Skype.
How do Max 2 and Nora respond to each other?
Max 2​
As you move the Max 2 up and down, the head of the Nora will rotate.
Increasing the speed of your movements will intensify the rotations.
Nora
As you insert the Nora, the air pump in the Max 2 will mimic vaginal contractions.
More vigorous movements will increase the intensity of contractions and vibrations.
Some other cool features include:
*Intelligent playback: Allows you to record each session and the audio to play back and use the movements at any time in the future.
*Partner control: If you don't have or want to use both toys at the same time. Your partner can take control of things like the intensity of vibrations and the rhythm through the app.
*Discreet billing and packaging: No explanation needed here!
Also, both the Max 2 and Nora use body safe materials such as ABS plastic and high quality silicone and come with a one-year warranty.
#2 Lush 2 by Lovense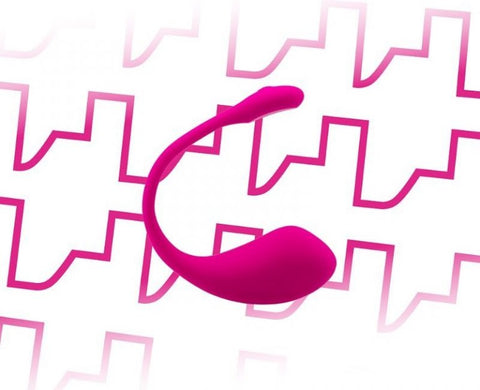 The Lush is a powerful Bluetooth vibrator that can be remotely controlled either by you or by your partner through the Lovense Remote app for iOS or Android, even if you are oceans apart. You just need an Internet connection!
What makes the Lush 2 so special is its smart and original design. Made to be wearable, wireless and comfortable, its curve will hit your G-spot and stimulate the entire area with powerful vibrations.
Also, the Lush 2 can be synchronized with your music, sound-activated or used with an unlimited number of patterns. So the possibilities are pretty much endless.
Extremely small, powerful and silent, Lush goes much further than OhMiBod or Vibease toys for being efficient and discreet in all situations. Hence, it is the perfect companion for ALL ladies!
#3 WeVibe Sync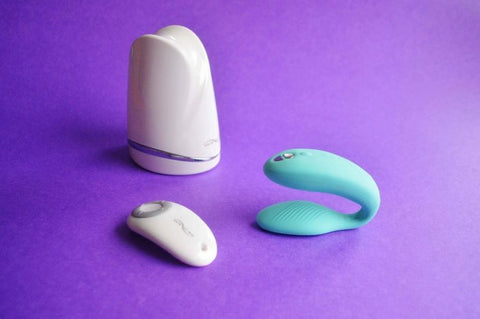 It comes with a primary device and a compatible, removable cock ring. The WeVibe Sync runs strong with its robust motor, along with separate vibration and speed controls.
This long distance vibrator is as basic as it gets. Although it is substantially cheaper than the majority of Bluetooth compatible toys, its limits on distance are frustrating.
It is made with standard medical-grade silicone material, with no extra versatility or texture. It is high-powered, very durable, and delivers bang for your buck.
#4 Onyx 2 & Pearl 2 by Kiiroo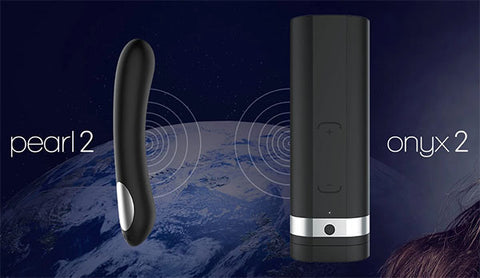 Using Kiiroo's FeelConnect app, you can link the two toys together through the 'partner connect' feature. How do they work together you ask?
How do Pearl 2 and Onyx 2 respond to each other?
Pearl 2​
As you insert the Pearl 2, the Onyx 2 will stroke and tighten to emulate sex and vaginal contractions.
Increasing the speed will intensify stroking and contractions.
Onyx 2
Using the touch pad on the Onyx 2 controls the vibration settings for the Pearl 2.
You can adjust the intensity and rhythm to suit the moment and build up overtime as you play together.
The FeelConnect app also allows you to use these toys with other platforms like video and music, virtual reality, webcams and even games.
#5 Lelo Tiani 3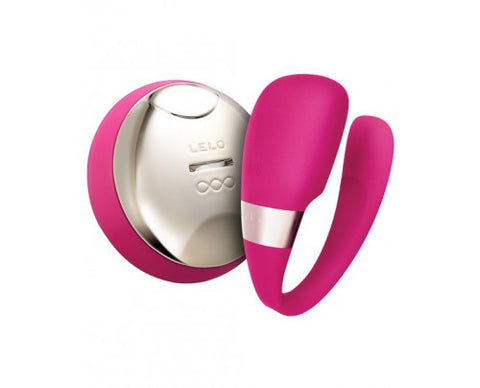 Lelo Tiani 3 is meant for couples who seek new thrills. The pleasure you're going to get is going to be intense and your satisfaction will be complete. The toy vibrates internally and externally at the same time, and you both are getting teased by it. The device is soft and flexible, so it can suit pretty much anybody.
The device can also be controlled remotely and you can experience hands-free orgasms thanks to that. It's designed to be inserted with the smaller arm within the vagina. The larger outer arm is sitting on the clitoris. The toy is small enough to be unobtrusive and the vibrations it gives are strong enough to be felt by both partners.
4 Most Common Features Of The Top Long Distance Sex Toys
Wireless remote control
Most long distance sex toys are controlled by a wireless remote, which can be interesting and exciting. Imagine how cool it would be when your partner is using a remote and controlling your toy from a distance.
According to many people, Lovense Lush is the best Bluetooth remote control vibrator ever. It is guaranteed this powerful toy is going to spice up your long distance relationship. Furthermore, The Lush Bullet vibrator gives you the opportunity to customize the vibration levels.
A wide range of vibration levels
The contemporary long distance sex toys offer you the opportunity to control the vibration levels. Vibrators like Lovense Lush can be easily customized to a wide range of levels.
When you use such toys, you will be allowed to choose a power level that is going to match your body's needs. Your partner can control the levels from a distance, and watch you experience ultra high vibrations.
Mobile App control
Today, long distance sex toys can be controlled from your phone. Most manufacturers create a special mobile app, which makes the usage of the toys even more pleasant and easy, like the Lovense Remote or Kiiroo's FeelConnect.
You just need to download it from the iOS or Android app store and get started in a short time. Imagine how cool it will be to use your phone and generate sexual pleasure to your partner.
Water resistance
Most manufacturers tend to create waterproof long distance sex toys. If you are looking for diversity, you can take the fun to your bathroom. You can wear your Lovense Lush in the shower without any worries. However, you should be cautious, because Bluetooth connectivity under water might not be that stable.
3 Things To Look For When Finding The Best Long Distance Adult Toys
Safe materials
Always remember it is very essential to choose the best sex toys materials. Probably, the materials should be your main criteria when you are shopping for sex toys, because they touch sensitive parts of your body and they can easily cause an allergic reaction.
After all, your health always comes first. You might be looking for pleasure, but you have to be more serious about yours and your partner's health. Even if they are more expensive, do not hesitate to invest in long distance sex toys. Once you start having great virtual sex, you will see it was thoroughly worth it.
Looks
Sometimes, sex toys come in strange shapes and sizes. Moreover, there are people, who actually feel embarrassed and awkward when they see a toy like that. Well, women should stop feeling odd, because they do not have to necessarily choose a toy that looks like a penis.
If that is bothering them, they might pick another one that looks more discreet. Smaller toys might look unreliable, but some of them have the ability to generate intense sensations.
Speed and Strength
Another important criteria you must keep in mind when ordering sex toys is the speed. When it comes to vibrations people have different preferences. Some prefer low vibrations, others enjoy wild games and ultra fast and high vibrations.
Again, it depends on yours and your partner's needs. With sex toys like Lovense Lush, you can enjoy around 10 different vibration levels.